Outbound Calling
From telemarketing and sales to aftermarket sales, Big Sky Tek's outbound call centers outsourcing has been developed to handle all of your outbound telemarketing needs.
In today's ever-changing world, you need an outbound call center partner who is equipped to provide you with the expertise, the personnel and the facilities to handle your most important outbound call center projects. As the leader in outbound, live operator direct marketing services, Big Sky Tek is uniquely situated to provide you with the most cost-effective and productive outbound call center solutions. If you are looking for an outbound call center partner who possesses the facilities to handle all of your outbound call center needs, look no further than Big Sky Tek.
BIG SKY TEK CAN PROVIDE YOU WITH A FULL RANGE OF OUTBOUND SERVICES FROM LEAD GENERATION TO QA SURVEYS.
Big Sky Tek's lists of clients represent different corporations both old and new, In either case, uses the process of preparing our specialists to represent Big Sky Tek's clients is the key to a clients' success.
Big Sky Tek provides intensive classroom training for each client project. That training includes understanding the client's operating philosophy, how they position their company or brand relative to their competition, the kinds of customer characteristics that can be expected, what positive and negative reactions are possible.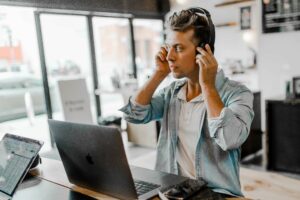 Generating good leads is the most important thing when it comes to outbound call center services.  Big Sky Tek professionals went on extensive training and call simulations before they call your prospects.  Turning those prospects into qualified leads is the mark of the experienced and talented Big Sky Tek Specialists who do this important work.
Potential customers who don't buy represent an important source of business that requires follow-up and further development until the prospect becomes a customer.
Big Sky Tek specialists can sort out possible prospects depending on the clients' criteria. Until you know whether a prospect qualifies in terms of interest, need, financial ability, and sometimes location to buy your products or services, you are not ready to close the sale. Prospect qualification requires agents with investigative skills and the ability to use them with subtlety and confidence. Those are essential characteristics of Big Sky Tek Specialists.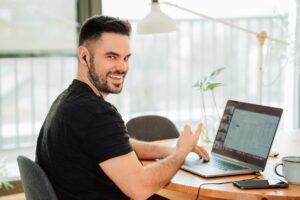 Big Sky Tek's basis for the development of marketing and sales strategy is market research. Once a research model is developed you need people to reach out and talk to the individuals in the market who represent the demographic and other characteristics required by your model. That is a job for Big Sky Tek's Specialists; with their experienced touch and their friendly but effective investigative skills.
QA surveys are used to know-how products and services are doing in the market. Same with the quality of service for contact centers. Quality assurance surveys are an effective tool to that end.
Big Sky Tek's Quality Assurance surveys can help you gather quality-related data quickly and efficiently and present it to you in graphic reports that simplify the process of analyzing the numbers.
The quality assurance section takes pains to go through the whole of it to find errors that must be rectified before dispatching it. If the quality of data recovered is found inferior to the predetermined level then it is sent back to an appropriate section for correction.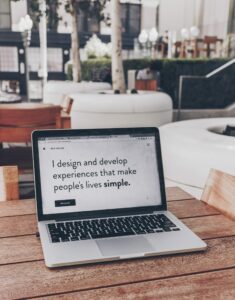 Customer privilege programs do this through systematic reward and incentive programs. Customer retention programs usually indicate a form of issue resolution that corrects a damaged relationship and brings back the enthusiasm of the customer for the brand or company.
This requires interaction with a sympathetic and knowledgeable agent who can reduce the degree of dissatisfaction on the part of the customer and renew the relationship by restoring the confidence of the customer in the brand.
Providing such service requires both training and personal traits of attitude, tone, and understanding – all characteristics of Big Sky Tek's trained specialist.
We use predictive dialing to connect to customers. Our tele-sales techniques also include:
Win Backs: We approach your 'expired' customers in order to identify any need that the customer has come up with. Extending right offer at the right time can always activate a stale inquiry.
Target Markets: We reduce your time and cost by identifying key decision-makers and discovering their budgets before you spend resources on more costly mail or sales calls. Thus, we give you right target in order to convert your calls in to sales.
Re-Location: Tapping people who have just moved residence within the new locality and asking them to pre-register for your service or organization.
Renewals: Telemarketing is the most efficient way to secure repeat buyers; the repeat customers are the brand loyal who are valued brand ambassadors too.
In today's corporate world, appointment seeking is the keystone in generating new business. It is an extremely effective marketing tool for mortgage brokers, financial planners, insurance agents, contractors, and most service providers as it gets them in front of their prospect. And there is nothing stronger, nothing more effective than a face-to-face meeting.
We render services in contacting new customers and securing additional sales, even when your other products are seemingly unrelated.
We are capable of Up-Selling & Cross-Selling, Sales Lead Generation, Market Research & Surveys, Database Cleaning and Updating, Internet Response follow-up, Collection of Past Dues, Third Party Verification, Record Verification, Fraud Detection /Prevention Calls, Damage Control and Disaster Recovery Services, Welcome / Thank-you Calls, Other Client Initiated Information, Continuity Sales Calls, Affinity Programs, Partnership Programs, Loyalty Programs and any kind of Message Delivery.