What makes a great offshore inbound call center outsourcing service?
Is it the ability to get to customer calls quickly, with a minimum of on-hold time? That's a step in the right direction, surely, but how about getting the customers' questions completely answered? What about knowing your company, your products and services, your customers, and using this knowledge to recognize up-sell and cross-sell opportunities?
For an offshore outsourced call center, inbound services should be seamless, completely transparent to your customers, an extension of your company. When you outsource your inbound call center service with Big Sky Tek, you're partnering with a company that has experience in the customer care industry.
Our years of experience have taught us the importance of continual training and constant improvement. We're always honing and upgrading our industry-leading tools, exploring new technologies and looking for ways to make the best inbound call center service a little better. Our agents are among the most talented in the industry, and we train them not only on emerging trends in customer service but exhaustively on your company, your products and services, your culture until a call to our inbound call center service is indistinguishable from a call placed directly to your company.
Our experience across a number of industries has provided us with the ability to customize our offshore inbound call center outsourcing service to suit any situation, any business, and any industry.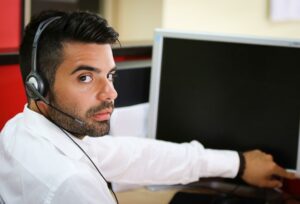 Customer Care
Big Sky Tek's suite of services provides direct and immediate communications channels for your clients. This creates a consistent consumer experience and maximizes interactions with your customers in both the business-to-business and business-to-consumer markets.
Whether you need a single service or an integrated approach, we have flexible solutions that can improve customer satisfaction, retention, and value. We help you make the most of your customer contacts by managing your customer interaction center, while you focus on your core competencies and business.
Big Sky Tek customer care agents are brand care specialists and their only priority is dedicatedly taking care of your brand image and honestly representing your company to your customers. Big Sky Tek inbound customer care agents engage themselves in your brand by gaining hands-on knowledge by product training and if possible by using it, so they can speak with confidence when talking to your customers.
Big Sky Tek ensures exceptional customer experiences by being first-class customer care agents. We keep your account managers and customer care agents on the same page so that they can communicate with you with ease. Big Sky Tek has no layers of management standing between you and your account managers and agents. At Big Sky Tek your account managers and customer care agents think of themselves as working for you and always answer questions about you as if they did.
Always, Right agents on the Right Accounts
Big Sky Tek strongly believethat every brand has its personality, and one inbound customer care agent may be better suited to representing it than another. Big Sky Tek has developed proprietary call center recruiting, training and management processes that get the right people representing the right brand, in the right way.
Big Sky Tek's call center agent training facilities, dedicated trainers, and customized training programs prepare the best customer care specialists to speak your brand and meet the customer satisfaction metrics you specify.
Big Sky Tek encourages customer care agents to take the initiative in solving problems. With this superior, personal service your customers become loyal customers and even advocates for your brand or services.
The Technology Behind Customer Service.
Big Sky Tek's proprietary technology that supports delivering outstanding customer care is flexible—another key differentiator in the industry. Big Sky Tek can do the necessary integration to use your existing platform, or can build the operations workflow on our patented platform and still incorporate your business rules.
Big Sky Tek's implementation team closely works with you to specify business objectives, quality metrics, key performance indicators and more. Big Sky Tek provides web-based reporting to measure any aspect of customer care service you want to monitor, including customer wait time, average call length, abandonment rate, conversion rate, and more. Big Sky Tek can also integrate this real-time data into your existing reporting infrastructure.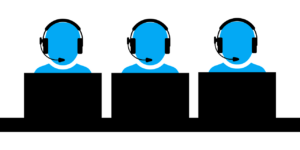 Order Management
Customers call a toll-free number to place orders from catalogs, brochures, and even flyers from popular fast-food chains!
We at Big Sky Tek will focus on providing you superior order-taking and management solutions suitable to your demand.
Customers call a toll-free number to place orders from catalogs, brochures, and flyers from popular fast-food chains!
Big Sky Tek's inbound order takingagents uses the state of the art call center CRM in taking the customers' orders and this software could perform the following:
Remote Pizza Agents
Pizza Order Taking
Pizza Customer Service and Support
We support and provide inbound order management call center service to all industries.
Big Sky Tek's detailed web-based reporting provides access to real-time data on call volumes, service levels, average talk times, abandonment rates, inventory levels, order backlogs, daily sales and much more. By using this data you can optimize your strategies and tactics on the fly for the future.
To ensure the security of your customers' personal and financial information, Big Sky Tek is compliant with PCI security standards; Norbell maintains controlled access to all facilities, technology and network operations and tracks who accesses what.
Budget Efficient Agent Staffing Solution
Big Sky Tek has the flexibility to staff your inbound order management campaign with dedicated or shared order management agents to make the order management service both cost-efficient and personalized. To your customers, all Big Sky Tek agents sound as if they work for your company. You also have the option to ask our agents to raise your average order value via upselling and cross-selling.

Remote Pizza Agents
The Pizza Industry is very unique and requires Pizza businesses to have unique, innovative and proven solutions to have a competitive winning edge.
Our main strength is our people, who are fully qualified in the Pizza order taking, customer service and store support operations and processes; they are professional and reliable. Our team is passionate about what they do.
We provide fully dedicated call center service to each client, with no overlap or sharing of resources or infrastructure.
Our Infrastructure is tested and proven, fully redundant, secure and reliable.
We never comprise quality and standards, which are the fundamental basis of our service delivery. Along with having very strict quality standards and guidelines, we conduct proactive monitoring to ensure Audits, Feedbacks and problem resolutions.
Benefits of Remote Restaurant Order Taking Call Center Service
Better control over brand image projected to customers
Zero lost calls due to engaged lines / unanswered calls
Professional telephone order taking rather than in-store
Average order value increase due to professional sales agents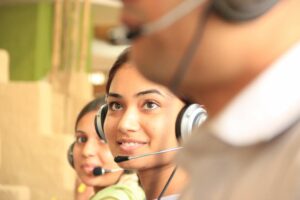 Pizza Order Taking
Pizza Order Taking requires qualified and proficient agents, who are dependable, fluent in the language and knowledgeable in the product.
The Order taking aspect of the Pizza business has its Peaks and Lows in the volume of incoming calls and how you manage these peaks and lows decides your success or failure.
Big Sky Tek has perfected the science of Pizza Order taking and we do it with passion and professionalism. We are able to provide qualified and dedicated agents at a fraction of the price at which our clients can own and run their own call centers. This way you can concentrate on providing the best pizza and we will look after the running of your call center.
Daily reports are provided to all responsible personnel to communicate call center agent strength, scheduling, performance [daily, weekly, monthly and to-date], cost, revenue, roadblocks and challenges, feedback and suggestions etc.
Our QC monitoring team conducts regular evaluations, feedback and training sessions to ensure the best quality in service and performance. Every aspect of the agent's work is monitored and recorded; unqualified agents are quickly identified and replaced to ensure success.
Customer Service and Support provided by any pizza business decide how they retain and grow their customer base or slowly lose it to the competition.
Our customer service and support executives are fully trained and qualified to provide your customers the best experience available in the industry. They are sympathetic and understanding, they listen to the customer's problems and find the best solution to resolve and guarantee positive results.
Daily reporting to all responsible personnel ensures all aspects of operations are under regular audit and compliance. We guarantee close- looping of all open items to satisfy our clients and win new business.
We capture and record all aspects of the call to ensure accuracy, quality and professionalism. These are later used for training and improvement of our personal.
Customer is always right and we do everything possible to make them happy, satisfied and continuing to keep their business
Service levels are set and regularly monitored to ensure compliance. Our Average Order taking time varies between 1 minute to 2 and a half minutes, depending on the level of verification our client requires. We plan for less than 30 seconds of Response Time in the queue and less than one percent abandon rate.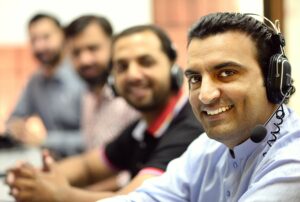 Technical Support
Big Sky Tek's support after the sale is as important to keep a customer as the sale itself.
The goal of Big Sky Tek IT Help Desks and tech support centers is to provide product information, product use information, and technical assistance on websites that are accessible 24 hours a day, 7 days a week. This role is expanding as firms seek to outsource a greater breadth of solutions to a fewer number of service providers. The help desk has now become a hub of the enterprise, delivering greater value to the business as a whole.
Big Sky Tek's support after the sale is as important to keep a customer as the sale itself.
The goal of Big Sky Tek's Help Desks and tech support centers is to provide product information, product use information, and technical assistance on websites that are accessible 24 hours a day, 7 days a week. This role is expanding as firms seek to outsource a greater breadth of solutions to a fewer number of service providers. The help desk has now become a hub of the enterprise, delivering greater value to the business as a whole.
For all consumers, the quality of support they receive from the technical support call center is just as important as the quality of the product itself. Because of increasing dependence on technology, rapid guidance to address issues is critical in upholding customer satisfaction and loyalty. In today's aggressive marketplace, the frustration produced by busy call center signals, long hold times, and incompetent staff can quickly result in lost customers.
Big Sky Tek's technical support call centers provide a broad range of technical support and help desk services focused on achieving total customer satisfaction for your business. We employ dedicated, trained teams on each campaign to provide comprehensive technical product support. With each technical support process, you get a custom-made technical support process, with required activities, escalation formulas, and system-level reporting to meet the specific needs of your business.
Help Desk
Whether it is a new toy or a new car; product operating instructions, construction
Big Sky Tek's helpdesk services provide your customers with round-the-clock support and dedicated customer care representatives, without the high costs associated with providing an in-house helpdesk.
Setting up helpdesk facilities, maintaining and training a team of operators and managers is expensive and is a real cost that lowers your bottom line on a daily basis; while, outsourcing is viewed as a deductible business expense.
In addition to providing a tax-friendly alternative for your business, outsourcing your helpdesk allows you to focus your attention on your core business.
There are two types of Help Desk Services Big Sky Tek Offers:
Big Sky Tek's Technical Help Desk offers customers the following services:
24×7 technical phone supports through a toll-free number.
Routing to field dispatch when on-site maintenance is required (for customers with service contracts or with a request for service on a time and material basis)
Customer access to extensive information via the World Wide Web:

Technical product information and FAQ's
Non-billable software updates via the World Wide Web (what is considered non-billable software updates)
Maintenance releases
Software release notes
Phone Support per user per year:
7X24X365, including weekends and holidays.

This is remote Access dial-in help desk only and is defined by the following demarcation points:

Remote Location: The PC must be powered on with the dial-up software running properly.

Central Location: Support will be provided up to the security server identification and authentication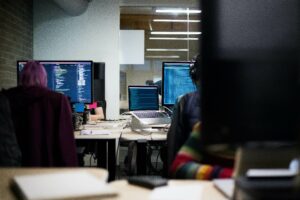 Crisis Management
Big Sky Tek's crisis management program includes professional handling of calls, inquiries and actions to take should there be any event that can cause negative results to call center operations (e.g natural disasters strikes, human error, false rumors, power failures, the product is recalled).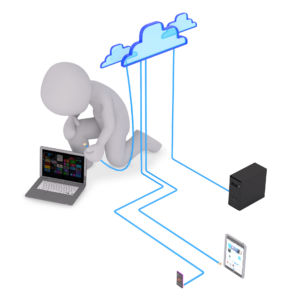 Big Sky Tek's Email Support
The Big Sky Tek e-mail support service has become an increasingly important factor in both marketing and corporate services
Now you can make follow-ups on customer's orders and inquiries using Norbell's e-mail services. Whether it is sales, reporting, follow-ups or inquiries, campaigns use email in a central or supporting role. This medium of communication has been used by our literate Norbell Specialists who understand the nuances of writing for the medium.